To The Scotland Of The East (Delayed Post)
On the 28th of October, 2017, the whole third-year honors batch of the Geography Department set out for our field trip to Meghalaya. We had been planning our 10 days trip for months already and had had to postpone it once because of the Assam floods that had occurred earlier that year.
Living Root Bridge
Everybody was pumped up and ready to leave. It wasn't just a field trip for us, it was going to be one of the most important batch trips ever and every single one of us knew that.
Umiam Lake
Sharing Birthdays on a Field Trip
Our trip to Shillong was eventful enough since the beginning, but it was extra special to me. You see, my birthday was on the 30th of October and one of our professors, Mrs. Kumam had hers on the 4th of November; both of which were celebrated on the trip itself.
We started off with a bang!
The day we reached, we weren't really allowed to rest. Strict orders were given out that all girls were supposed to be ready and out within 20 minutes tops. With 3-4 girls per room, needless to say, it was quite an ordeal.
We managed to survey and make it back in one piece on the first day, but most of us ended up with high fever or severe bouts of cold by nightfall on the 29th. I knew everybody had wanted to celebrate on the stroke of midnight on the 30th, but that didn't happen, considering we were all out cold by 10 that night. A hurried breakfast and a lot of hugs and wishes later I found myself carrying birthday gifts and dancing and singing along with my friends on the bus on our way to the Village we were going to survey.
The local lady made me have Arecanuts
For those of you who are as clueless as I was, "supari" or areca nuts of the north-east are quite potent and you should just have a polite chew or two only. You should never attempt to have it like chewing gum. A local lady offered me one and I ended up clutching my head and struggling to keep my head from spinning, which is when my survey partner Rashi managed to understand that I had practically managed to get high on a local fruit.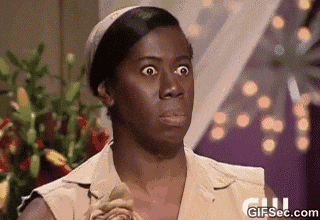 Mrs. Kumam and Dr. Sinha simply laughed it out and told us I'd be fine soon, so everything fell back in place eventually. (Though, my classmates are probably going to repeat this story every year on my birthday, henceforth.)
The stay and the food:
It was erratic at best. Field trips are not meant to be luxurious holidays. You'll find the geyser broken or the taps empty of water, the food ranging from crappy noodles one day to amazing daal-roti the other day, the people could be friendly at places and downright hostile in the villages. You never know what to expect but you have to be on the field.
I think the only reason we survived the trip and came out laughing is that we did this together. Our class had been through hell and heaven by the end of our ordeal.
Sohra:
That must have been the highlight of our trip. Sohra, better known as Cherrapunji changed something within us. The endless bounty of low clouds, drizzles and night winds, waterfalls and fault lines, scarp face and rolling hills… it seemed as if someone had opened the pages to our textbooks and transformed it all into reality. Sohra was untouched, unlike the populated and urbanized Shillong.
Dawki was breathtaking, Dainthlem made us stop and stare, Kho Ramha was magical and the Seven Sisters and Sweet Falls had unreal drops. What we saw and felt cannot be put into words but trust me when I tell you that it was a dream come true.
Dawki
We hadn't been so sure about Meghalaya before, but Dr. Sinha's continuous efforts and our teamwork made the journey and the travels go smoother than expected and better than what we had planned.
We did Party some
We were all determined to have that Halloween party we had planned for the 30th night but failed to execute initially. We did it on the 4th of November finally, with fancy costumes around the bonfire on Mrs. Kumam's birthday. We danced and sang and played silly games into the night.
Geography had brought us all together, but Meghalaya sealed the deal. Every year the Geography department has a field trip and every batch has a story to tell. Listen and you will understand, but living it has been a different experience altogether; one that we will all cherish for a long time ahead.